Why Communities Are So Important?
The Communities You Should Know As a Developer 👨🏻‍🏫
Introduction
Hey Everyone 👋🏻
Welcome to the new article here we are going to learn about community importance and community role in developer day to day life, especially in the open-source world. We are going to deep dive into the community culture and at the end of this article, you will get an amazing list of communities that are impacting developers' life and adding the best values.
We ar going to know all the answers to all questions such as why to join communities and why communities as important and other questions as well. So, Let's get started with the first one the community role and its importance!
Community Role for Developers
The communities play a very crucial role in the open-source world because collaboration with all folks of the community and managing all the contributors is not an easy role as well for the maintainers. ✍🏻
Community helps you to grow and scale your career in the right direction and networking is the best part of communities, You can interact with folks from other regions, you can share ideas with the, work on those ideas, and pretty amazing stuff you can do by networking with right folks.🎯
Benefits to joining communities
Networking opportunities
Career Guidance
Access to a number of resources
Creative minds environment
Opportunities to Learn & Improve Skills
Chance to work on Real-Time projects
These are basic benefits that will help you to grow in your career and I personally believe this is the right approach to learning if you're a student or new to the programming world. The best thing you can do after joining communities
Be respectful to all
Read the code of conduct
Follow all rules & guidance
Start connecting with other folks
Start helping to them
Be active in the community
Look for meet up or events
Share your work with other
and so many other things!
Why to Join Communities
I already mentioned why you should join communities and why it's important with all benefits but wait where to start there are a number of communities are there and you're absolutely right 💯
There are a number of communities that are there you don't need to join find your niche and what works for you at the first level and start researching communities that suit your niche. I love to code, write, and create content as well so, I look to active communities which are supports coders, writers, and content creators as well and that's how I joined aviyel and the same things for you start figuring out your niche and join communities and start growing! ✌🏻
How to Grow in the Community
1. Start connecting with other folks
After joining the community there are some people who are always there to help you may be community managers or maintainers so you have to start connecting with them and other contributors who actually contribute to the community.
2.Ask good questions
Asking good questions is actually a great skill and multiple people face this issue and are stuck with problems but try to ask a good question don't repeat one thing again and again which is already mentioned somewhere try to find yourself and if you don't get then look for the help.
3.Help others
Try to help other folks in the community with resources documentation basically, beginners need resources to get started so you can help them as well, and if you're getting something issue and you figure out the solution share it with the community by creating an article or any videos it helps a lot!
4.Create Content
Try to start writing articles, creating content or videos around your communities to help other folks, and also it gives you the benefit to explain and break down complex things in a simple manner so other community people and actually relate to it and then can actually get something out of it!
5.Share your Ideas
Start sharing your projects and ideas that you have with the community and ask them for feedback so you will understand the actual data to work on your projects. These are some ways to grow in the community.
Platforms to Grow Community
if you're a developer or maintainer o any project and you want to build a community for a product or service then you have to pick the right platform to grow your community and need a team to as well, below are some platforms that are the most popular ones right now!
Most of the communities use Discord to create and grow their communities and the idea is pretty simple and straightforward there are different channels you have to create like introduction, about, project link and etc. for very different aspects of the community one community server with multiple channels! 👩🏻‍🏫
Slack is pretty simple and works simply as discord not completely but some sort sounds similar so you can also use slack to build and scale your community.
The hitter is new to me, I recently found a gitter platform but people are also building their communities on gitter as well! 🙌
Top 6 Communities for Developers
Community Classroom leads more than 50k community folks in their community and is one of the active communities for students, developers, and beginners. It's available on every social platform with amazing support and contributors.
That's pretty much stuff that, I want to share with you all and these communities are best for me to learn a lot from them also there is a number o amazing communities south there you can find and learn from them! 🎯
if you get something out of it share your support in the comment section! Youtube
I'm waiting for you!👀
Want to reach out to me then use Twitter!
Tune in for the next article, Bye-bye, for now, 👋🏻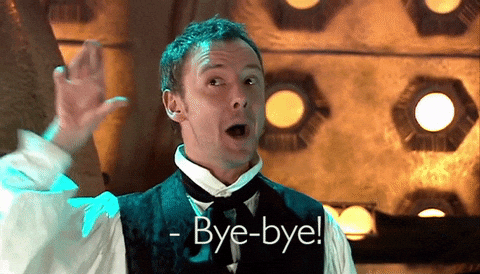 ---
Recent Articles ✍🏻
Connect with Me
Did you find this article valuable?
Support Ganesh Patil by becoming a sponsor. Any amount is appreciated!